Water Well Drilling in Southwest, MI
Huff Well Drilling offers professional well drilling and repair services in Southwest, MI. We are a licensed well driller with 18 years of experience, and we also offer pump installation and repair services.
Who We Are
We are a family-owned and operated business in Three Rivers, MI, and we take pride in our customer service. We are dedicated to providing the best possible service to our customers, and we believe that customer satisfaction is our top priority.
We Keep Your Water Running
When you have a well, you must get proper service to keep your water flowing. A well is a big investment, and Huff Well Drilling is dedicated to keeping your investment running smoothly.
You don't want to put your well water into the wrong hands. With over 18 years of experience, you can trust the experts at Huff Well Drilling to keep your water running.
Regardless of what issue or maintenance you need for your well water system, we're here to help.
We offer a variety of services to keep your well running properly, including:
Well Drilling
Some homes may come with a well already drilled on the property. However, if you're looking to have a well drilled, we can help. We will work with you to find the best location for your well and ensure that it is properly installed.
We offer both new well drilling and repair services. Sometimes your well may have been damaged, which can affect the safety of your water. We have the experience and knowledge to properly repair your well so that it is as good as new.
Huff Well Drilling has the experience and equipment to get the job done right, and we will work with you to make sure that your well meets your needs.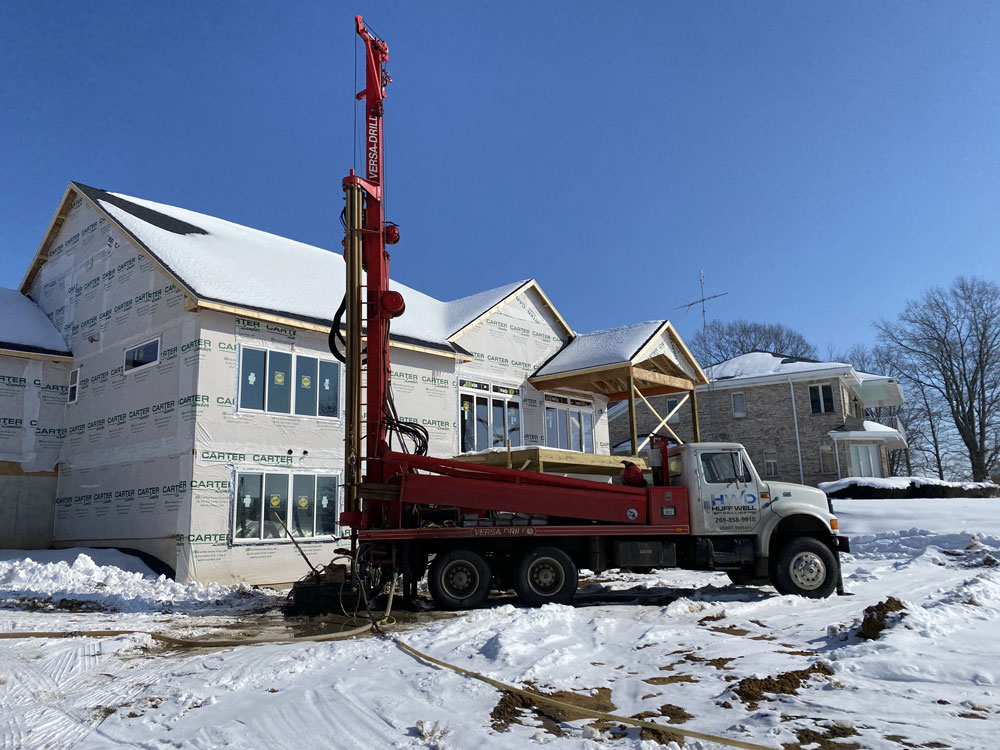 Pump Installation and Repair
We also offer water pump installation and repair services. We understand the importance of having a working pump, and we will do everything we can to get your pump up and running again.
If you ever suspect a pump issue such as decreased water pressure, strange noises, or water that tastes funny, please don't hesitate to give us a call. We will come out and take a look to see what the problem may be and provide a solution.
We're Here To Help
At Huff Well Drilling, if you need well drilling or repair services in Mendon or Three Rivers, MI, please contact us today. We will be happy to discuss your needs and give you a free estimate.
Proudly Serving
Athens, MI | Centreville, MI | Climax, MI | Colon, MI | Constantine, MI | Fulton, MI | Galesburg, MI | Kalamazoo, MI | Leonidas, MI | Mendon, MI | Michigan, USA | Otsego, MI | Paw Paw, MI | Portage, MI | Schoolcraft, MI | Scotts, MI | Sturgis, MI | Three Rivers, MI | Vicksburg, MI | White Pigeon, MI | Allegan County, MI | Branch County, MI | Cass County, MI | Kalamzoo County, MI | Mendon, MI | ST. Joseph County, MI | Van Buren County, MI
Contact Us Call Today