Water Pump Installation & Drilling in Mendon, MI
Huff Well Drilling is a licensed water well driller with 18 years of experience. When you trust us with your well drilling and pump needs, you will have transparent pricing with no hidden fees. We offer new and replacement wells, as well as specialized training. Our other well services include water pump installation and repair.
We proudly serve Mendon and Three Rivers, MI, and the surrounding areas. Give us a call today for all your well drilling needs.
Drilling Services
We offer a range of services for your home's water well, including:
New and Replacement Wells
Irrigation Wells
Wells for Geothermal Units
Specially Trained Crew
When we say specialized training, we mean that our team has the experience and knowledge to get the job done right. We're not just a bunch of novices with a drill.
We have the skills and training to ensure that your new well is drilled properly, and we can also help you with any existing wells you may have. Many of our professionals come from generations of well drillers, so you can trust us to get the job done right.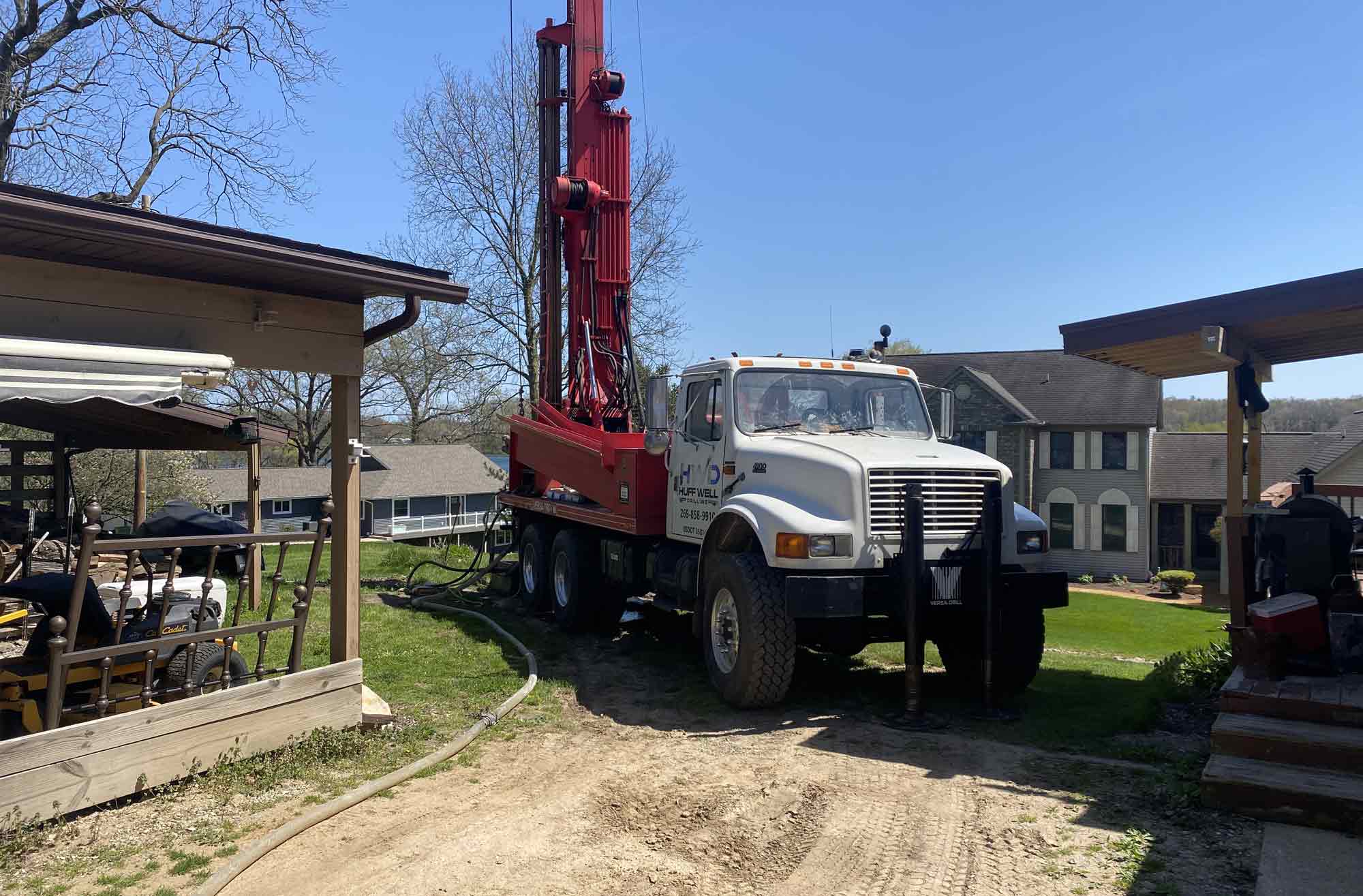 Other services include
Hook up Newly Drilled Wells
Chlorinate Wells
Acid Treat Wells
Clean Out Wells
Well System Inspections
Replace/Fix other Well Components
Water Pump Repair & Installation
We install new pumps and repair existing ones. Our years of experience give us the expertise to take care of your pumps regardless of what state they are in. We also offer a wide range of services, including:
Other Services
Excavation Services
Water Line Install
Trenching
Contact Us
Your water tank may be rusty or full of sediment, and it may be time for a replacement. Luckily, our team of professionals can also replace water lines and water tanks.
We can also help you with any excavation needs you have. Our well professionals have the experience and equipment to get the job done right to make sure you always have a functioning well.
If you live in the Mendon or Three Rivers, MI area and need any of the above services, give us a call today.